Related data predict that by 2050, the global demand for animal protein and plant protein will increase. Due to changes in diet, the demand for plant protein will increase exponentially.
Related data predict that by 2050, the global demand for animal protein and plant protein will increase. Due to changes in diet, the demand for plant protein will increase exponentially.

A new face in the vegetable protein market
Rapeseed is a nutrient-rich raw material, which was mainly used in animal feed in the early stage. Avena Nordic Grain (a subsidiary of Apetit, a Finnish food industry group) has been researching this ingredient since 2017 until it developed the Black Grain from Yellow Fields product.
Black Grain from Yellow Fields is a vegetable protein and fiber powder made from rapeseed. It has high nutritional value and a wide range of product applications. The field of product application has shifted from animals to the human nutrition market, bringing to the market a plant protein that people could not reach before.
Pressing rapeseed for human consumption, not for animal nutrition, is an innovative way to use nutritional products, shorten the length of the food chain, and reduce the land and water actually used to produce animal protein. Of course, the digestibility and bioavailability of plant protein are lower than animal protein, so more plant protein needs to be obtained from various sources as part of the diet.
Avena is mainly responsible for Apetit's rapeseed products business. Avena is Finland's most important vegetable oil and rapeseed press producer. In addition to the development of conventional rapeseed raw materials, the company is currently embarking on innovative and high-value-added rapeseed raw materials. Avena has a long history of developing high-quality vegetable oils and seed residues. Since 2017, BlackGrain from Yellow Fields has been developing raw materials, and the project has received funding from the Finnish business community.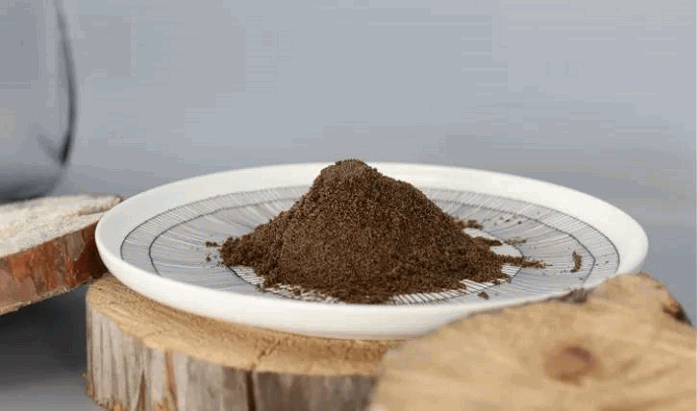 Has clean, nutritious and functional attributes
BlackGrain products can provide many nutritional values, are rich in protein and fiber, and also contain full-spectrum amino acids and Omega-3 fatty acids. Product formulators can use this advantage to develop innovative products. In addition, the healthy oil contained in the product is naturally wrapped in the cell structure.
Specifically, the raw material is a three-in-one compound of vegetable protein (33-43%), dietary fiber (33-43%) and microencapsulated rapeseed oil (14.22%), and contains a series of essential amino acids. At the same time, rapeseed is rich in minerals such as calcium and magnesium after being pressed. The product is also a food additive with positive nutritional value, and it is an important alternative source of fiber and protein in a variety of foods.
In addition, the product does not contain gluten and beans, and can provide protein and insoluble fiber solutions for gluten-free products. This is the biggest challenge faced by similar products. This unique ingredient is darker in color and mild in taste. According to needs, it can be easily seasoned in different ways, and it works well with cereals, pea protein and starch.

Good water absorption
BlackGrain is a rough dark brown substance, in addition to nutritional value, it also has high water absorption, which helps the formation and processing of tissue vegetable protein (TVP). Due to its physical properties, it can be mixed well with dry ingredients, such as flour for baking crispy bread and dark bread, or TVP made from peas and broad beans. The moisture absorption performance improves the wettability of the product, improves the texture of the extruded product and the absorption rate of the product.

Currently, the ingredient has been tested and used in bread, cereal bars, snacks, granola, muesli, meat analogs and meatballs. In addition, based on customer needs, help them find the best way to incorporate the raw material into the product.
The raw material is at the top of innovative product development and is a sustainable and safe choice.
Authorized by the EU "New Resource Food"

Avena has recently received a ruling from the European Food Safety Agency (EFSA) that supports its first new product to be authorized by Novel Food.
The European Food Safety Authority gave a favorable opinion, which provided independent scientific advice to ensure food safety in Europe. This favorable opinion means that the raw material has been evaluated as safe by EU authorities and can enter the human food chain. At the same time, this view of the European Food Safety Agency is a positive and important direction in this process, and subsequent measures will be taken to develop new BlackGrain rapeseed raw materials.
The European Food Safety Agency believes that it is safe to use rapeseed protein powder when the content of a large number of harmful anti-nutrients in rapeseed is reduced. The processing steps of rapeseed meal are based on reducing the content of these anti-nutritional glucosinolates and phytates in the ingredients. This special processing technology is the company's patented technology, which can reduce harmful components in rapeseed. Then enter the field of human nutrition.

Rapeseed protein that DSM, Bunge, and Burcon are all fond of
In 2019, DSM (DSM) and the French Avril Group jointly developed a unique protein based on non-GMO rapeseed to meet consumers' increasing demand for plant-based protein.
DSM stated that the functional properties, high nutritional value and balanced taste of rapeseed protein make it an ideal choice for a range of product applications such as meat and dairy substitutes, beverages, bakery products, nutrition bars and ready-to-eat mixes.
In August 2020, Burcon Technology, a global leader in plant protein development technology, announced that its joint venture company Merit Functional Foods has received a US$30 million investment from Bunkina. The Merit product portfolio includes pea and rapeseed protein ingredients to meet the growing demand for high functionality and tasteful plant applications.

According to estimates by the World Resources Institute, the global population is expected to reach 9.7 billion in 2050, and the growing population will require an increase in food production by about 60%. In addition, as the population continues to grow, more food will be needed. When natural resources are limited, food choices are relative. Therefore, new and sustainable resources have become the focus of attention and development of enterprises.
Disclaimer: Echemi reserves the right of final explanation and revision for all the information.