Dear friends,partners and clients, Echemi Europe B.V. wishes you all so much joy during the holiday season!
The Christmas is already around the corner. In addition to wishing you a happy holiday with your families, Echemi Europe B.V. will also bring you the best wishes from our big family.

This year's Christmas is a bit special for us. In the past 2020, we have accelerated the pace of development. We continuously develop on the road of globalization, digitalization and informationization.

What is gratifying is now we have more buddies from all corners of the world to join us. Every year in the future, Echemi Europe B.V. will persist in globalization and always welcome like-minded ones to join.

Looking forward to the collision of our ideas leading Echemi Europe B.V. to go further!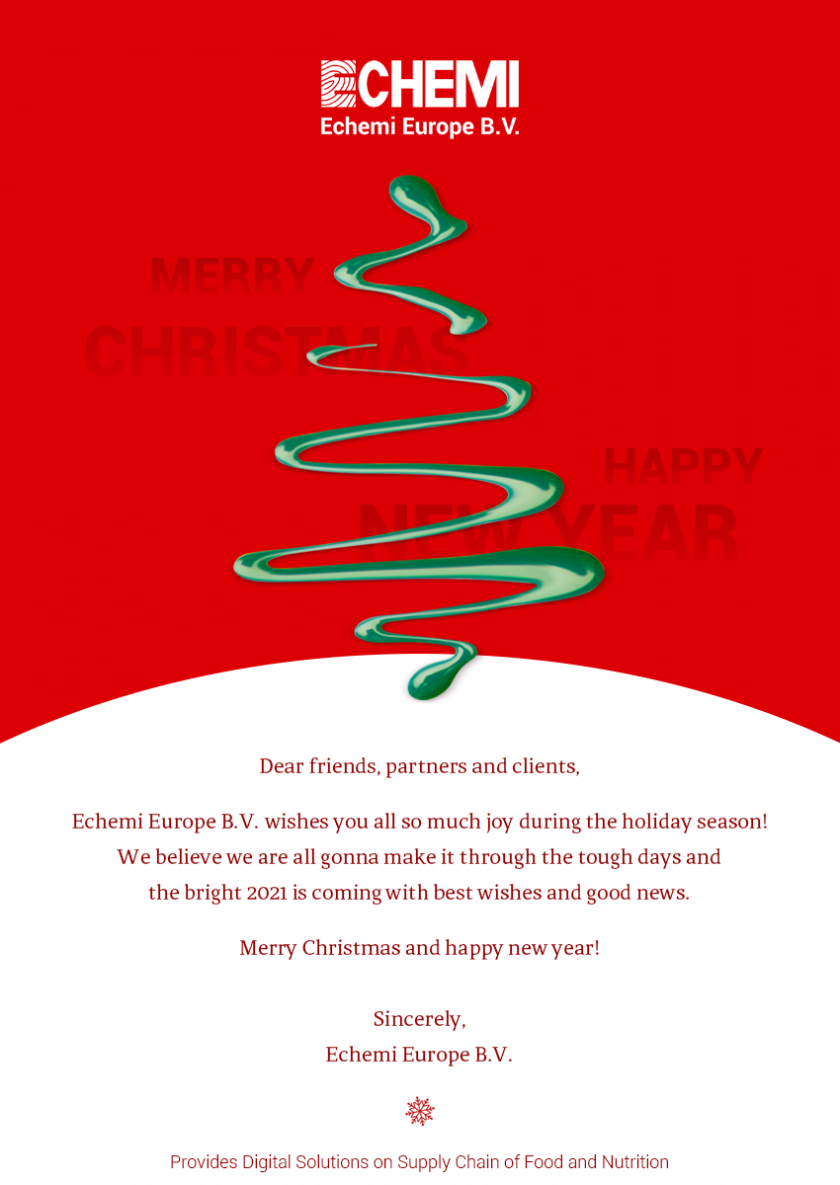 Disclaimer: Echemi reserves the right of final explanation and revision for all the information.