"As personalized health continues to evolve, functional beverages will continue to penetrate the market."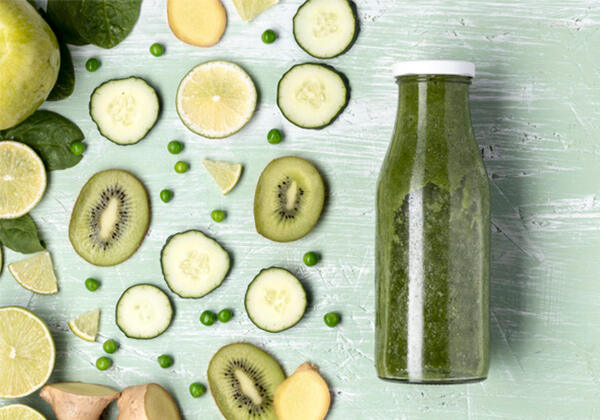 As more consumers are looking for beverages with lower sugar content and beverage formulations need to adapt to these changing taste trends, flavor companies are beginning to recognize that there is a new industry norm of offering low/no sugar products while retaining the flavor profile.
Nina Riggins, marketing manager at flavors and fragrances group Kerry, cites Kerry's 2017 study, "With 71% of consumers concerned about the amount of sugar on a product's nutrition bar, the consumer push for sugar reduction has had, and will continue to have, a huge impact on the beverage market." "Consumers want low-sugar products, but are not willing to sacrifice taste. Therefore, flavor solutions are key to breaking through the complex landscape of sugar-reduced beverages. Some of these challenges can be addressed by combining natural flavors and extracts, as well as using flavor conditioning tools to restore the perception of sweetness and mouthfeel lost in reduced-sugar beverages."
Natalie Kansler, insights manager at flavor solutions company McCormick Flavor Solutions, noted that the sugar reduction trend is disrupting the market and forcing innovators to "think outside the box" when it comes to developing flavor solutions. "When sugar is reduced or replaced with other sweeteners, (such as coconut nectar), there is an opportunity to create different and complementary flavors." "For example, by combining our sweetening technology with the aroma of pear elderflower, our product developers are able to create a botanically flavored spirit that still tastes sweet despite its low sugar content. This trend also provides an avenue for new complex flavored products, such as savory, herbal and sour flavors in traditionally sweet products."
Michael Crain, senior flavorist at Comax Flavors, noted that flavor suppliers are working hard to support the sugar reduction trend. "After consumers began calling for sugar reduction and substitution, many flavor companies either developed new products or improved existing ones, such as taste modifiers or sweetness enhancers, to help customers get better-tasting products."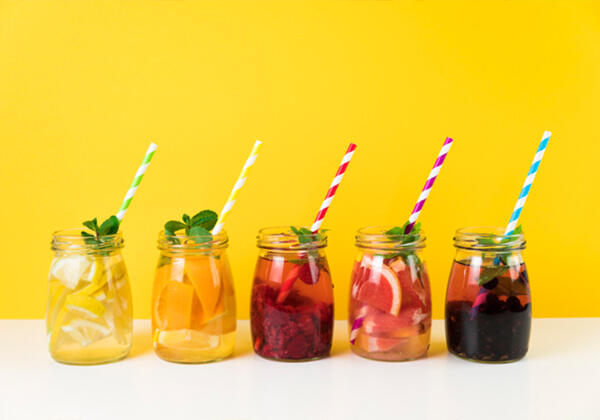 Flavors with an aura of health
Also following the sugar reduction trend are "healthier" beverages. Just as the latter are filled with active functional ingredients, experts say, the choice of flavors follows these trends.
Flavors such as floral, vanilla, plain and superfruit are very popular because they tend to have a "health halo" and a natural association with "clean" drinks. In addition, fruit flavors, especially citrus flavors and those less common fruit varieties, or flavors native to other parts of the world, are gaining momentum in these beverages.
Carey's Riggins notes that the "health halo" designation has recently benefited a variety of flavors. "Flavors are gaining popularity in the beverage category because of the perceived functionality and benefits they offer."
"Ginger is a flavor with an aura of health, with 39 percent of consumers who believe immune health is important citing ginger as being associated with immunity and 35 percent of consumers who focus on gut health citing ginger as being associated with gut health."
"Flower-flavored beverages have also seen growth due to health associations in areas such as mood management and sleep support," she continued, citing the Carey 2019 Prospective Health Study.
McCormick's Kansler noted that the "healthier" trend is permeating the beverage market, and plant-based flavors are giving this trend a lot of support. "These flavors add herbal, bitter and even sweet flavors to make the overall taste of the beverage more complex and delicious." "The botanical flavors our company is seeing coming into their own right now are cardamom, lavender and rose. Another flavor that is gaining strength along with the 'healthier' trend is sour and strong flavors, which we believe are responsible for the growing popularity of Kombucha."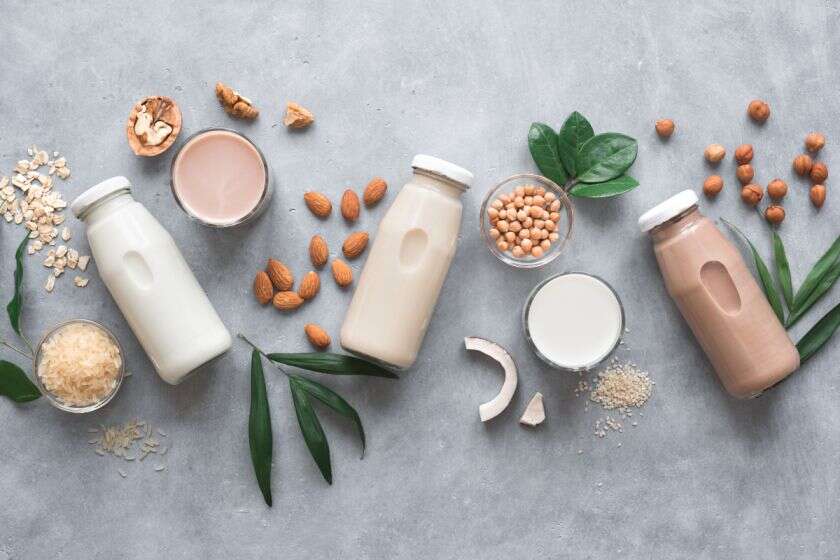 Experts note that demand for functional, healthy beverages will continue to influence the flavor market, and Synergy's Diaz believes that "in the near future, we can expect to see a wider variety of floral and botanical flavors, especially as consumers look to promote health and overall well-being and continue to demand healthier alternatives. "
"As personalized health continues to evolve, functional beverages will continue to penetrate the market."
"One area where we can expect continued growth in functional beverages is the addition of prebiotic and probiotic-fortified beverages targeting 'gut health'. ...... The rise of plant-based diets and the desire for sustainability will continue to influence the market performance of plant-based beverages and ingredients such as coconut, nuts, peas, hemp and oats."
Disclaimer: Echemi reserves the right of final explanation and revision for all the information.