According to data from the World Health Organization, the number of patients suffering from arthritis in China is more than 120 million, and more than half of the people over 60 are suffering from osteoarthritis.
According to data from the World Health Organization, the number of patients suffering from arthritis in China is more than 120 million, and more than half of the people over 60 are suffering from osteoarthritis. Recently, China Business Data Center (CBNData), together with Alibaba Health and Calci, released the "Bone and Joint Health White Paper" to gain insights into national bone and joint problems and online bone and joint care consumption trends.

Bone and joint protection is urgent
With the continuous improvement of national health awareness, physical health has become the most important issue for the people. Among the many health problems, bone and joint problems that are easily overlooked have quietly ranked among the top ten problems. According to the survey, 13% of the respondents have been diagnosed with bone and joint problems, and bone and joint health cannot be ignored.
At the same time, 72% of undiagnosed people also have multiple joint discomfort scenarios. Most people with joint discomfort already have an attitude of actively caring for their joints, but 9% of the people still do not pay attention to them, thinking that joint discomfort is just a small problem caused by fatigue. Although they know that joints need to be repaired, they don't know the correct way to maintain them. Only 20% of the interviewees knew that amino sugar and chondroitin were effective health products, while 63% of the interviewees mistakenly thought it was caused by bone calcium deficiency.
The perception of joint problems is closely related to living habits and climate. Investigations and studies have found that long-term sitting in the office, long rainy seasons, and cold weather in winter are the most common manifestations of joint discomfort. Among them, the waist, knees and neck are the three most prone to joint discomfort.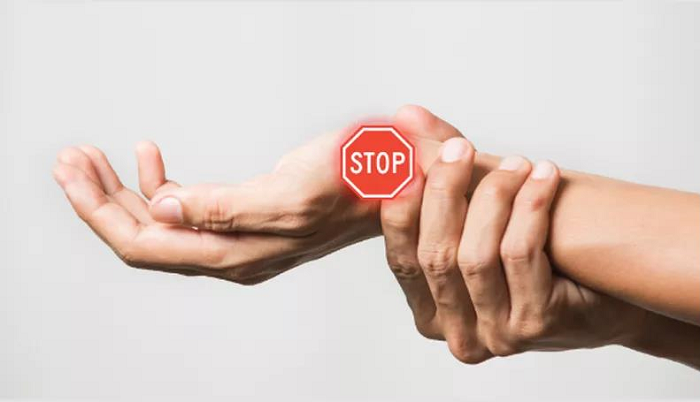 Potential of the bone and joint care market
With the invasion of the years, bones and joints become more vulnerable. Investigation and research have found that with age, the proportion of diagnosed bone and joint problems has risen sharply. Among them, 32% of middle-aged and elderly people (pre-70s) have been diagnosed with joint problems. Compared with young people, middle-aged and elderly people are more active in caring for joint health. They pay more attention to the warmth and care of joints, and they are more aware of buying chondroitin and glycosaminoglycan to advance health care.
In addition, white-collar office workers, sports enthusiasts, overweight people, wet and cold areas, and household workers are also prone to various joint discomforts. White-collar workers who have been in the office for a long time are likely to cause discomfort in the waist and cervical spine. Women who wear high heels frequently will feel knee discomfort. Sports enthusiasts will feel discomfort in the waist and knee joints. Overweight people are more likely to have knee and hip joints in the lower limbs. Unwell.
With the increase of people's awareness of joint care, the compound growth rate of online bone and joint care products in the past three years has exceeded 40%. The overall market is not yet saturated, and 63% of consumers have not yet begun to consume bone and joint care, and there is a huge blue ocean. In addition to buying by themselves, 30% of consumers also buy with family and friends. Young post-90s and post-95s have also joined the bone and joint care army, spending about 40% of the overall population. Among them, the post-90s people are the most willing to spend money and have the highest per capita consumption across all generations; the post-95s people have the fastest increase in joint health investment awareness, and the consumption upgrade speed is higher than other generations.

Common bone and joint health raw materials
Among the many raw materials for joint protection, glycochondroitin is the most commonly used one. It is the matrix of articular cartilage, which can promote cartilage regeneration, repair damaged articular cartilage, and reduce pain, swelling and stiffness. The following are the ingredients often found in bone and joint supplements:
Collagen
With its special gel state and smooth structure, collagen connects the bones and joints of the human body like "glue". Studies have shown that collagen can provide nutrition to cartilage, support the formation of collagen framework in cartilage, promote cartilage metabolism, play a supporting role during joint aging and stress, and help the movement of compressed joints.
Bioiberica's natural type II collagen dietary supplement is based on type II collagen, willow extract, devil's claw extract, hyaluronic acid and vitamin C. Four scientific studies have shown that the product can help maintain good joint health at a very low daily dose.
Sodium hyaluronate
Hyaluronic acid is the main component of joint synovial fluid. It is secreted by synovial cells, fibroblasts and chondrocytes. It has various physiological functions such as regulating protein expression, assisting the diffusion and transport of water and electrolytes, and promoting wound healing. It protects joints. It plays an important role in cartilage.
Krill oil, fish oil
Krill oil and fish oil contain high levels of two types of omega-3 fatty acids: DHA (docosahexaenoic acid) and EPA (eicosapentaenoic acid). Researchers have found that marine-derived EPA and DHA have a positive effect on joint swelling and pain, and also help improve morning stiffness of joints.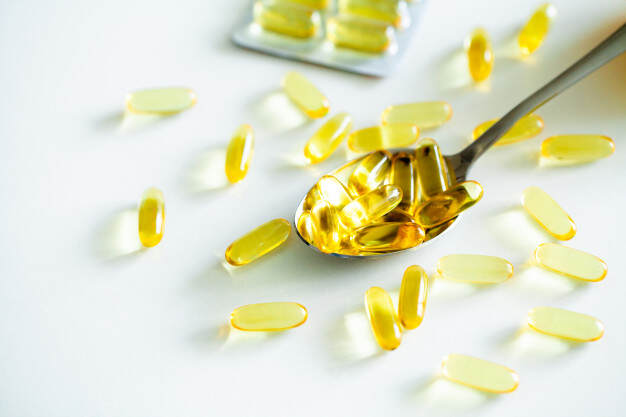 mastic
Boswellia can inhibit the production of key inflammatory molecules related to arthritis and prevent the decomposition of cartilage tissue. Dynaveve Muscle + Joint Formula, a joint health and muscle recovery supplement launched by PLT Healthy Solutions, is mainly composed of Boswellia serrata resin extract. In one trial, compared with the placebo group, daily supplementation of Dynaleve reduced muscle soreness by 47% and knee soreness by 31%. The subjects taking Dynaeve also found improvements in biomarkers related to inflammation, muscle damage, and connective tissue damage.

turmeric
Turmeric's anti-inflammatory properties can help relieve arthritis and other joint diseases. The presence of anti-inflammatory compounds in turmeric helps to reduce joint inflammation in patients suffering from arthritis, thereby reducing pain. Studies have shown that curcumin can inhibit many inflammatory mediators related to rheumatoid arthritis, psoriatic arthritis and osteoarthritis.
MSM
Methanesulfonylmethane (MSM) is a sulfur compound found in various objects that can reduce inflammation. It is commonly used for joint pain and swelling caused by osteoarthritis. It is often mixed with glycochondroitin in medicines to treat joint pain and osteoporosis.
Tart Cherry Extract
According to research by the Oregon State University of Medicine and Science, tart cherries can help reduce chronic inflammation, especially for people suffering from joint pain and arthritis. Researchers believe that tart cherries have "high anti-inflammatory ingredients in ordinary food" and can help patients with osteoarthritis manage their diseases.

Hop extract
A clinical trial used hop resin extract Perluxan as the research object, and found that it can relieve arthritis quickly, safely and effectively. Researchers found that this extract contains high levels of alpha acid, a compound that makes beer bitter and is believed to have pain-relieving properties.
Pine Bark Extract
A 2017 study in the journal British Sports Medicine proved that pine bark extract is an effective way to relieve arthritis pain. A 2017 study in the Journal of Medicinal Diet concluded: "In view of its good safety properties and long-lasting anti-inflammatory effects, pine bark extract is a nutritional supplement of choice for patients with arthritis."
Green shell mussel extract
Green shell mussels are rich in glucosamine and rich omega-3 fatty acids (EPA, DHA, ETA). Especially ETA can help relieve joint pain, joint muscle swelling and joint stiffness and repair damaged joints. For decades, green shell mussel extract has been widely used in rheumatoid arthritis abroad.
Ginger
Ginger is commonly used in traditional Chinese medicine to relieve rheumatism. An experiment conducted in 250 patients with osteoarthritis showed that during a 6-week course of treatment, one group of patients took 255 mg of medicine containing ginger twice a day, and the other group of patients took medicine without ginger. Two-thirds of patients who took drugs containing ginger reported that they felt less pain and the effect was much higher than that of patients in the other group.
South African Gem Extract
The South African gomp is native to southern Africa and is also called devil's claw. For centuries, local people in South Africa have used it as a folk medicine to treat pain and inflammation; uses include arthritis, gout, rheumatism, inflammation, low back pain, muscle and joint pain. In recent years, studies have shown that the anti-inflammatory effect of South African Gem extract is stronger than the commonly used non-steroidal anti-inflammatory drug (indomethacin), and its analgesic effect is stronger than aspirin, and its anti-inflammatory effect may be the same as that of inhibiting cox2 Related to enzyme activity.
More new formulas
1. Eggshell membrane
A recent study published in the journal Arthritis found that eggshell membranes can reduce joint pain and stiffness in adults with knee osteoarthritis (OA). In this study, 70 subjects with knee arthritis were randomly assigned to receive 500 mg eggshell membrane, dairy products or placebo for 60 days.
The results showed that compared with baseline, the total WOMAC score of the eggshell membrane supplement group was reduced by 16.6% at 10 days, 31.8% at 30 days, and 46.7% at 60 days. The WOMAC pain score was significantly reduced by 19.8% on the 10th day, and the WOMAC stiffness score was significantly reduced by 12.9% on the 10th day. The VAS pain score decreased by 19.6% on the 10th day, by 31.8% on the 30th day, and by 49% on the 60th day. It was confirmed that eggshell membrane supplementation can help reduce pain and improve joint flexibility, as well as reduce pain relief. Use of medicine.
2. Aquamin Plus
Marigot Ltd. has developed a new joint health ingredient Aquamin Plus, a proprietary blend that contains Aquamin (a red algae ingredient rich in calcium and 73 other minerals harvested in Iceland's fjords) ); Aquamin Mg (a magnesium component extracted from Irish seawater); pine phenol and vitamin D extracted from pine bark.
A study published in Complementary Therapies of Medicine compared Aquamin Plus to glucosamine in a double-blind crossover study of patients with mildly symptomatic osteoarthritis. A total of 358 participants were screened and they were randomly assigned to the 2 g/d glucosamine group or 3056 mg/d Aquamin Plus group for a period of 12 weeks.
Compared with glucosamine, Aquamin Plus can significantly improve the overall quality of life and pain level of patients. The physical function of subjects taking Aquamin Plus also improved. The researchers also found that compared with patients taking glucosamine, the use of analgesic and anti-inflammatory drugs in the Aquamin Plus group was reduced by 72%.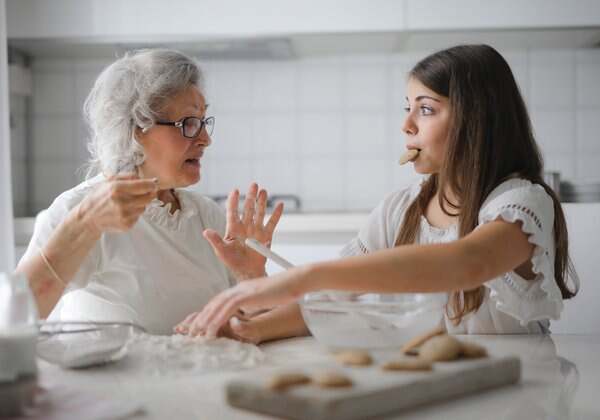 3. JointAlive
The JointAlive launched by Chenland is a mixture of three traditional Chinese herbal medicines (epidium, Chuanxinlong, and Danshen) that can relieve joint pain. Research commissioned by the company showed that among arthritis patients aged 60 to 75, 69% of the subjects indicated joint comfort after 60 days of supplementation with JointAlive. The results of this study emphasize that JointAlive can down-regulate core protein factors, inhibit inflammation and improve overall joint health.
4. Palmitic acid glycolamide (PEA)
PEA is a fatty substance that can be produced by the human body. It is also found in foods such as offal, egg yolk, olive oil, safflower, soy lecithin, and peanuts. It was first confirmed as a therapeutic substance with anti-inflammatory properties in the 1950s. PEA can support joint action, reduce joint pain, and can also help relax and improve sleep quality.
Disclaimer: Echemi reserves the right of final explanation and revision for all the information.