In the current food and beverage industry, the concept of sustainability is increasingly becoming a key factor in consumer demand for food and beverages, especially when it comes to packaging and plastics.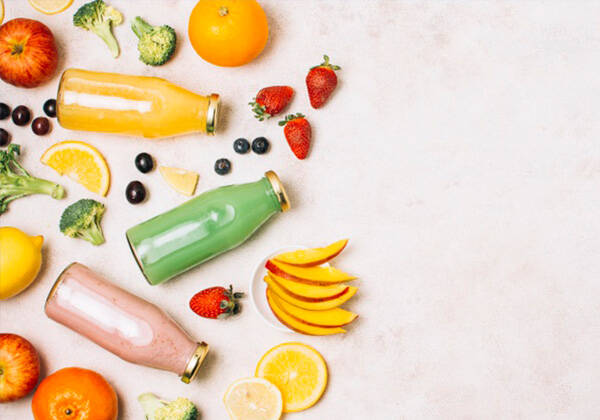 High-end, new features, sustainability, convenience... Beverage brands continue to innovate and push the envelope in order to secure their foothold in the global marketplace.


Recently, FoodBev released the top five most noteworthy trends in the beverage market, which have become evident this year and are likely to continue into 2021.


New features are emerging in beverages

The outbreak of the neo-crown epidemic has made consumers more interested in products with health benefits, and deriving health and wellness benefits from beverages will be at the forefront of the beverage industry's development for some time to come. Many companies are innovating by adding new functional ingredients to their beverages in order to obtain products that can provide functional benefits.

According to an analysis by KPMG Insights, the global functional beverages market size is expected to grow at a CAGR of 8.66% during 2019-2024 and will increase to $208.13 billion by 2024.

More and more brands are incorporating basic ingredients such as vitamins and nutrients along with other more functionally precise additives such as adaptogens, cannabidiol, and probiotics to give beverages different functionalities such as energizing or relaxing, enhancing athletic performance, improving digestive health, boosting mood, and reducing stress, among others.

Los Angeles-based beverage brand Neuro this year launched Kombucha, a drink designed to improve digestive health, and Greek yogurt giant Chobani recently entered the functional beverage market with its Phytogenic Probiotic Beverage, a fermented blend of whole grain oats, juice and probiotics designed to support digestive and immune health and enhanced with organic fruit and herbal extracts for flavor, with 80 calories and 11 grams of sugar per bottle.

Peter McGuinness, president of Chobani, said: "Consumers' shopping trips are looking for more than just food to fill their bellies, they want healthier foods and beverages to calm their emotions, restore their bodies and replenish their energy."

Cannabidiol (CBD) is one of the most popular functional ingredients in recent beverage innovations, and many studies have shown that CBD can provide a variety of cognitive functions, including improved sleep, anxiety and depression. Growing anxiety in the midst of this year's epidemic home quarantine has also enhanced the demand for CBD.

Responding to the trend, Calm Drinks launched in May a CBD-containing multivitamin drink that claims to boost immune function, enriched with 14 vitamins and minerals and containing 10mg of CBD per 250mL can, while Trip launched a CBD-infused bubbly drink with calming effects, flavored with lemon basil and packaged in 100% recyclable cans, with 10mg of CBD per can. 250mL contains 15mg of CBD.Interestingly, both products were released during the coronavirus pandemic due to increased anxiety caused by consumers being trapped in their homes.

Consumers are clearly willing to spend more money, as demonstrated by the growth in high-end beverage consumption, but they are also driving demand for beverages with functional properties. Thus, the next generation of beverages will have to cater to a variety of needs, rather than focusing on one specific function.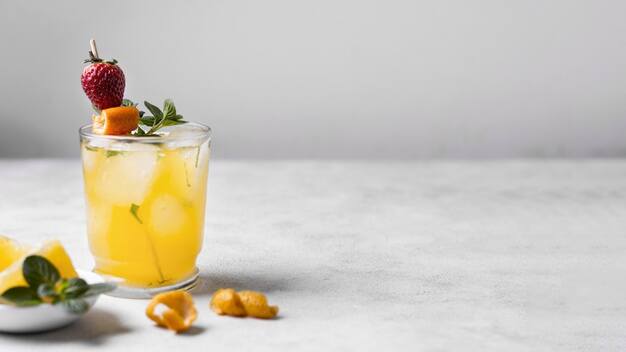 High-end trend continues

Premiumization is an ongoing trend in many categories in the global beverage industry. Spirits, especially rum, is one of the segments that is expected to dominate this trend in the coming months.


According to the Wine & Spirits Trade Association, sales of spiced rum increased from less than 6 million bottles in 2014 to over 10 million bottles in 2019, an increase of over 80%.The data industry published by GlobalData shows that between 2017 and 2018, the market value of rum in the UK increased by With a compound annual growth rate of 7.5%, sales have almost doubled that of gin, while gin sales have increased by 3.8% over the same period. Domestically, according to data released by the China Liquor Association, rum consumption has risen year on year in recent years, with the highest rate of import growth among imported foreign spirits.

Seeing the rise in sales year on year, as well as the insight that quality is gradually outweighing price as the key factor influencing consumer purchases, large companies are making a concerted effort to introduce more premium rums.

Kopperberg recently entered the rum market with its new Cherry Rum, while rum brand Deadman's Fingers debuted its 37.5% Pineapple Rum this year, meeting new consumer demand for fresh, personalized rums with bold packaging and unique flavors.

This trend towards premiumization is evident across all beverage categories. Consumers are becoming more discerning and professional, seeking quality, purity and more, and expecting a luxury experience at home or outside. This is not only true for spirits, but also for the ready-to-drink, beer and soft drink markets.

The market for hard seltzers is growing almost exponentially in the US, the UK and increasingly in China, where more and more brands, both old and new, are beginning to venture into this space.

In the U.S., Anheuser-Busch has launched Social Club Seltzer, a hard soda brand aimed at the more "discerning" consumer, which is currently available in Old Fashioned, Sidecar and Citrus Gimlet flavors.

Recently, AB InBev's Carlton & United Breweries launched their first hard soda line, Actual, which is said to be one of the lowest calorie ready-to-drink vodka drinks on the Australian market and is 100% vegan with natural ingredients, and is now available in Pure and Lime flavors. Pure is sugar-free and contains just 65 calories per serving, while Lime is "lower in sugar" and contains 69 calories per can.

According to CBNData's "2020 Young People's Liquor Consumption Insights Report," the number of people consuming healthy, low-alcohol liquor is on the rise, and young people are more rational about their drinking, promoting "moderate drinking" and "healthy tipsiness. This is in line with the recent Less is more (less is more) trend in life and consumption. People are less concerned about the amount of alcohol they consume, but they are drinking better and more premium.

It has to be said that consumer values are being redefined and that quality, health and sustainability will be the highlights that attract them to consume.

At the same time, we see premium mixers as another emerging product category where consumers are willing to pay more for premium ingredients, especially botanicals or herbal flavors.

Portable packaging is more desirable

Ready-to-drink (RTD) is a beverage product that is pre-packaged in a can and ready for immediate consumption. The RTD market has been growing exponentially in recent years and according to Mordor Intelligence, the global RTD market is expected to grow at a CAGR of 6.1% during the period 2020-2025.

Snackable beverages, meal replacement and multi-purpose beverages are gaining significant momentum and consumers are looking for a beverage that relieves hunger while providing nutrition and energy. We are seeing the emergence of beverages that meet these types of needs, such as CTRL's introduction of meal replacement shakes that alleviate hunger while also providing vitamins, minerals and probiotics to maintain gut health.

Consumption of RTD beverages such as cold brewed coffee and cold pressed juices is on the rise as people become more physically active and health conscious. Convenient cold beverages are becoming increasingly popular among professionals and fitness enthusiasts for their ability to provide instant energy and to keep consumers satisfied whenever and wherever they want.

For example, Illy Caffè launched its first ready-to-drink cold brew coffee product in March this year; Bottleshot launched a new vegan-friendly oat milk can; and century-old oat family Quaker launched a meal replacement shake this year, featuring a slow carb-controlled shake that provides a high-fiber blend of grains and 27% premium whey protein for multiple nutrients at once while filling the stomach.

Massimiliano Pogliani, CEO of Illy Caffè, said: "Illy's cold brew ready-to-drink coffee reflects our desire to keep up with modern consumer trends and make the taste and quality of Illy coffee available to consumers on more occasions than ever before."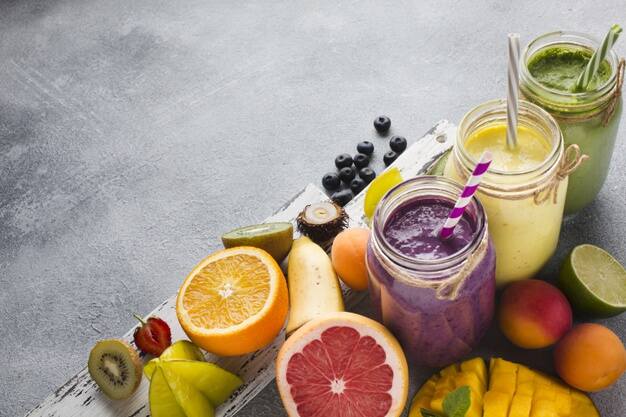 2021 Beverage Trends High-end, New Functionality and Sustainability

Sustainable, recognized and a megatrend that cannot be ignored

Since its introduction in 1981, sustainability has been a crucial topic. It is arguably no longer a trend, but a recognised necessity to keep companies at the forefront of the competition, with Mintel research data showing that 65% of UK consumers and 53% of US consumers prefer products with environmentally friendly packaging.


In the drinks industry, energy-intensive processes are often used to extract crude products or perform complex distillations. However, as consumers become more aware of sustainability, it is prompting companies to demonstrate more sustainable methods and environmental ethics.


Many brands are looking for innovative ways to produce new beverage products from food scraps.In 2016, UK company Toast Ale teamed up with Adelie Foods to launch a beer product made from stale bread from bakeries, while earlier this year, Toast Ale teamed up with Warburtons to launch a beer brewed from leftover scones , which is 4.2 percent alcohol, revives leftover food waste by fermenting it with crisps instead of some of the malted barley in the beer.

In a similar vein, the UK's Dash Water has introduced a sugar-free, zero-calorie sparkling water made from oddly shaped fruits and vegetables that aren't accepted in supermarkets, infusing the water with a bit of natural flavor.


In China, as industry standards have become more stringent and measures such as environmental protection campaigns and incentives and subsidies have been implemented, beverage companies have also paid more attention to sustainable development and have achieved some success in improving production facilities, equipment and product packaging. Master Kong Beverage has taken the lead in reducing the weight of plastic bottles of bottled water from 18 grams to 12 grams, reducing the use of plastic, but also reduce the production and transportation of electricity and carbon emissions.


Environmentally friendly packaging and canned alcoholic beverages attract attention


The global beverage market is rapidly changing and highly competitive, which on the other hand is driving constant innovation in the packaging category. Whereas in the past, beverage packaging was mostly made from indestructible plastics, today many large companies and smaller start-ups are releasing new beverage packaging designed to minimize environmental impact and featuring fully recyclable and sustainably sourced materials.


Diageo, for example, recently launched "the first-ever 100% plastic-free paper spirits bottle," which is made entirely from sustainably sourced wood and is completely recyclable.


Evian has also launched a fully recyclable bottle in label-free packaging made from 100% recycled plastic, which is the company's first step towards a fully recyclable brand.


For years, canned wine has been considered a cheap, convenient option, but now more and more premium wines are also being packaged in metal. The canned wine category is expected to witness significant growth as consumers embrace sustainable and convenient products. According to Nielson, sales of canned wine have increased by 79.2% in 2019. Cans are leading the way compared to PET plastic and key-keg wine barrels due to their lightweight nature and the fact that they can be fully recycled, making canned wine sales very significant.


Last year, UK start-up Nice launched a canned wine in Sainsbury's supermarkets, a convenient, high quality, environmentally friendly packaged wine.The head of the new venture at Sainsbury's supermarkets said: "Nice is a superior quality canned wine with broad market appeal and is made from 100% The recyclable packaging makes it an uncompromising choice for Sainsbury's, a category of wine that has achieved phenomenal performance in the US."


Kingsland Beverages has recently purchased a £1.2 million production line to enter the canned wine market, with a new line based in Irlam, Manchester, with a capacity of 80 million cans a year, while MolsonCoors has also launched a new range of canned spirits.

As can be seen, the growth in investment in recyclable packaging products by companies across different sectors continues.


Disclaimer: Echemi reserves the right of final explanation and revision for all the information.